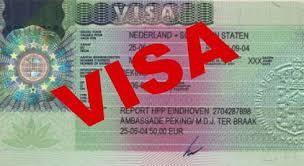 Visa Requirements in Spain
Spanish Visa
Visa Spanish

STUDENTS VISAS
Foreigners coming to Spain with the only purpose of studying or undertaking research, training or a non-lucrative job in any Spanish educational or scientific, public or private, officially recognized centre.
Foreign students who want to carry out studies in Spain, must apply for the corresponding visa at the Diplomatic or Consular Offices before their arrival. Evidence of previous studies must be supplied. Nationalities that do not need a visa for stays of less than 90 days, do not need a student's visa if their stay does not exceed this time.
Once they are in Spain, foreign students must apply for an authorization
to stay during the specified time, at the Foreign Office or Police Station.
At the local Foreign Office or Police Station.